ADvantage
ADvantage
We welcome graduate students with advanced degrees to join us for one work week where you'll be trained and then staffed on an actual case team working with clients. It's an opportunity to develop your business acumen, expand outside academia, and confirm if consulting is right for you.
An exciting alternative to academia
The details of this program vary depending on which North American office you select, but most include one full day of training and then four days staffed on a case team working with a real client. At the end, you'll get to present your findings to the case team and discuss. Throughout, there'll be mentorship—both from a buddy to help you prepare for interviews, and from leaders, who'll share their own journey.
These trainings are designed to help you learn to apply all you've studied to real life situations. They're a bridge from academia to industry, and at the end, if successful, you'll be offered a full-time consultant role—so be sure to select an office where you'd be excited to work.
An introduction to strategy consulting
Learn all the ways this career could work for you.
Mentorship from an experienced consultant
Learn from a Bain consultant at the top of their field.
Interactive training on business fundamentals
Learn how your expertise applies to business.
Social events and networking
Meet fellow ADvantage peers and your future coworkers.
Find the right application for your expertise
Hone your problem solving skills
Collaborate as a team to support skilled consultants on real client cases.
Work on communication and presentation skills
Get supportive, on-the-job feedback.
Fast track to become a full-time consultant
Successful applicants will receive an offer for a full-time consultant role.
This program is for those currently pursuing advanced degrees, or recently graduated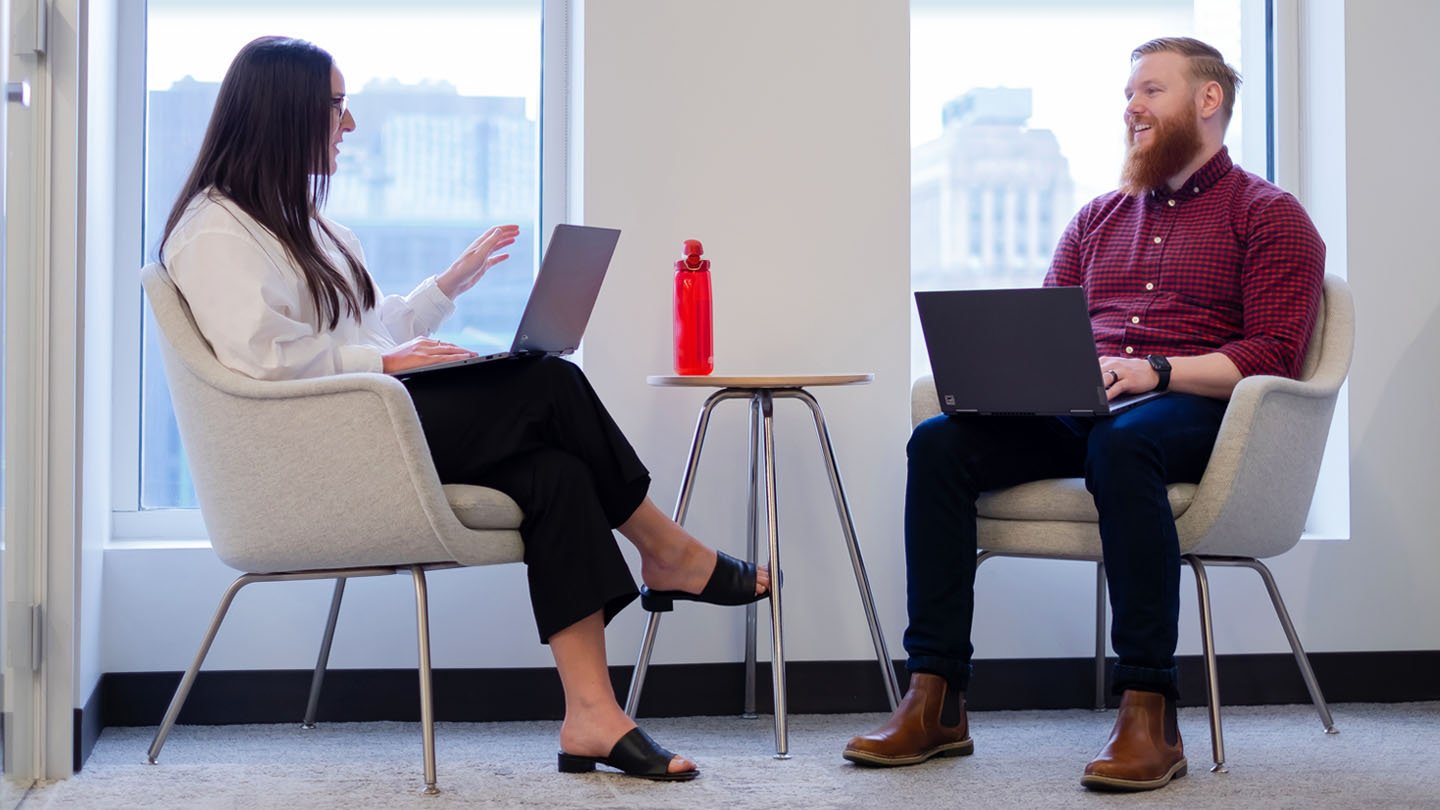 ADvantage is for individuals who are currently enrolled in their second-to-last year of their graduate degree, or who graduated up to three years prior.
Eligible degrees include: PhDs and postdoctorates, JDs, MDs and medical residencies and fellowships, PharmDs, and other doctorate-level degrees.
In some cases, we may accept those with non-MBA master's degrees who have also had more than three years of relevant business experience between that and their bachelor's.
International students are eligible and welcome—we've had several who were highly successful. If you are studying in the U.S. with a student visa, please talk to your advisor about what you'll need to do to apply for CPT or OPT in order to participate in ADvantage.
Requirements
If your application is accepted, you'll be invited to two 40-minute interviews known as case interviews, where you'll work through the type of problem our clients face. Don't worry, there are no wrong answers—these questions are meant to tease out your unique strengths and help us both understand if you'd likely be successful in a consulting role.
Specific application requirements include:
A one – two-page business-format resume
Cover letter
Recent test scores (GRE, LSAT, MCAT, etc.), if applicable
Bain office(s) of interest
Apply in the winter
You can learn more at our ADvantage networking opportunities and events in the Fall and Winter, and we'll announce opening applications every January on this page. Stay connected via our mailing list or drop us a line with your resume today!
Everything you need to know