What is behind the trend?
•
In advanced markets, aging populations and increasing rates of chronic conditions, such as obesity and diabetes, will continue to inflate healthcare costs. The continued expansion of healthcare as a "consumer good" will also create demand for new product and service innovations, in some cases broadening the scope of what constitutes necessary care.

• The recent economic downturn and the need for government fiscal reforms will create significant cost pressures on public and private payers. Responses will vary, but they will include some mix of direct control of input costs, the setting of protocols for healthcare delivery and the pursuit of integrated care models that better align incentives. At best, these efforts will reduce cost inflation to the level of GDP growth.
What does it mean for business?
• Profit pools will remain under pressure across all sectors, but there will be significant opportunities for innovation

• Manufacturers, care providers and payers will make a major push to improve the productivity of healthcare delivery systems. Increased efficiency, reduced per capita costs and demonstrated, measurable improvements in patient outcomes will continue to earn premium returns

• To reduce reimbursement exposure, companies and financial investors will see opportunities in more consumer-oriented healthcare products and services that patients are willing to pay for out of pocket.
The rich will increase both critical and vanity healthcare spending
---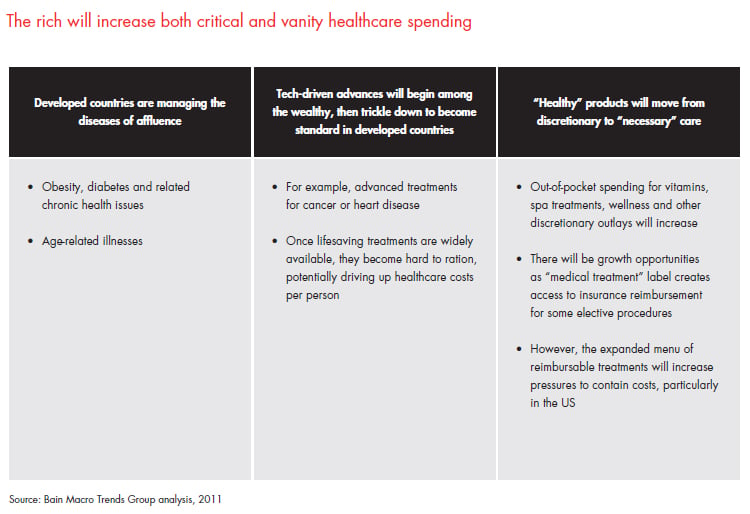 ---
Among the advanced economies, the US will likely account for most of the increased spending on health
---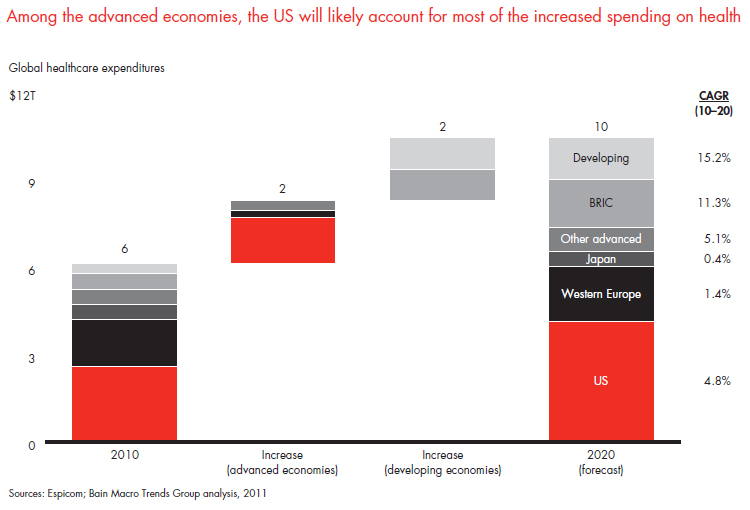 ---
Per capita levels of healthcare spending in advanced economies will remain far higher than in developing economies
---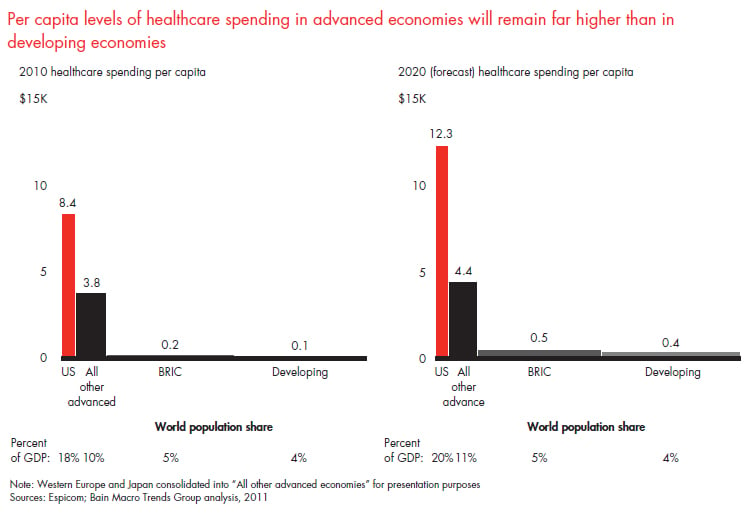 ---
"Healthy" products will move from discretionary to "necessary" care, becoming more mainstream
---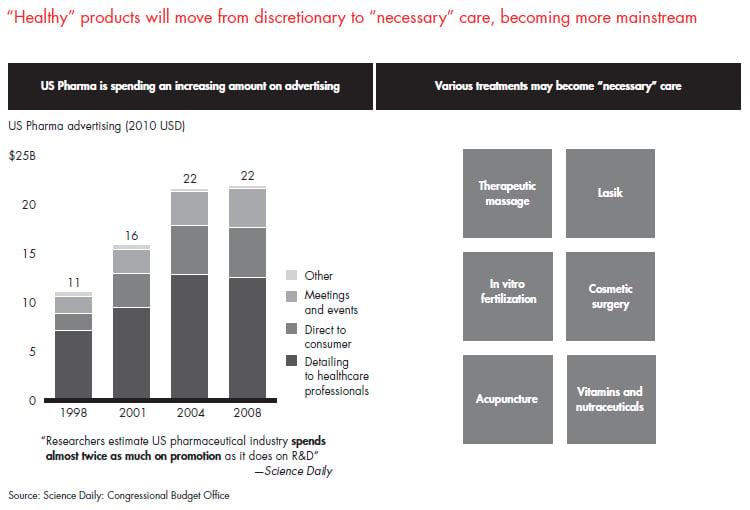 ---