Report
e-Conomy SEA 2022
e-Conomy SEA 2022
Written in collaboration with
Written in collaboration with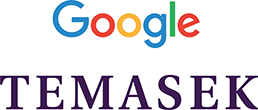 ---
e-Conomy SEA is a multi-year research programme launched by Google and Temasek in 2016. Bain & Company joined the programme as lead research partner in 2019. The research leverages primary research, Temasek insights, Bain analysis, Google Trends, expert interviews, and industry sources to shed light on the digital economy in Southeast Asia.
Navigating macroeconomic headwinds: Just as countries in SEA embarked on a return to pre-pandemic normality, global headwinds started to blow, threatening to derail a full economic recovery. Rising interest rates and high inflationary pressure have also been impacting consumer demand, particularly the discretionary sectors that sit at the core of the digital economy.
Approaching $200B in rough seas: Despite these macroeconomic headwinds, SEA's digital economy remains on course to reach ~$200B in gross merchandise value (GMV) in 2022. In fact, it is reaching this threshold three years earlier than we had expected in our e-Conomy SEA 2016 report. Digital adoption continues to rise even today, albeit at a slower pace than the steep acceleration seen at the height of the pandemic.
Urban consumers still driving the economy: Across urban areas, affluent consumers and their young digital native counterparts continue to represent the largest portion of the digital economy. For these two segments, the opportunity for growth lies in deeper engagement, including more frequent and valuable orders, subscriptions, or cross-selling services such as consumer lending. Meanwhile, adoption and spend by urban consumers 'on a budget' and suburban consumers remain lower, leaving digital players to figure out more economically sustainable ways to serve them.
Sectors encounter different growth trends: SEA's digital economy sectors are following three distinct trendlines. E-commerce follows an S-shaped growth, where it continues its growth trajectory, but from a higher starting point after the steep acceleration during the pandemic. Others, such as food delivery and online media, are returning to their trendlines after a two-year spike. And lastly, travel and transport are moving along a U-shaped recovery, with pre-pandemic levels still some miles away.
Favourable conditions uplift financial services: The adoption and usage of digital financial services (DFS) have flourished across the board, propelled by a shift from offline to online and the positive financial market conditions of the last few years. With rising interest rates and a riskier lending environment, however, fintech players, platforms, and newly launched digibanks will see their business models stress-tested. Meanwhile, banks and insurance companies are rapidly digitalising their services and maintaining a stronghold on affluent consumers.
Prudence clouds tech investments: Tech investments in SEA remain robust this year. However, the funding landscape tells a tale of two ends: early-stage deals are continuing with strong momentum, while late-stage deals are seeing more pronounced dips and a pause in IPOs. Meanwhile, DFS has overtaken e-commerce in investment volume. Investors will be cautious in the short-term as most do not expect a return to 2021 deal activity and valuation peaks in the next couple of years. Nonetheless, most investors remain bullish in SEA's medium- to long-term potential, and have $15B dry powder on hand. We note increasing interest in emerging markets, like the Philippines and Vietnam, and in nascent sectors, like SaaS and Web3.
Towards a sustainable digital economy: The SEA digital economy is expected to produce 20MT of emissions by 2030—significant, albeit an order of magnitude lower than other environmental impact-intensive sectors. Digital players have been rolling out reducing and recycling initiatives, but more can be done to further lower impact by up to 30-40% over time. In the meantime, platforms can play a positive role in raising awareness among SEA consumers, and move towards closing the prevailing 'say-do' gap.
Economic contribution meets social concerns: On the social front, the digital economy has created 160K high-skilled jobs and indirectly supports nearly 30M jobs, while platforms have enabled over 20M merchants and 6M restaurants to grow their businesses online. Concerns exist, nonetheless, around the welfare of worker-partners, necessitating dialogue between institutions and platforms.
Charting the course for the digital decade: SEA's 'digital decade' has just begun. The course to exceed $300B by 2025 depends on the shape of recovery amid today's uncertainties, while the path to a $600B-1T digital economy in 2030 remains geared on SEA's economic fundamentals. A growing emphasis on sustainable growth means profits may become as relevant as GMV when it comes to measuring progress.
Existing enablers like payments and logistics have come into place, but the talent challenge is now shifting from quantity to quality. Regarding new enablers, digital inclusion of consumers 'on a budget' and suburbanites is key to unlocking SEA's full potential. Progress has been limited, however, with institutional support potentially the missing link to bridging the divide.
All in all, SEA's digital economy is grounded on strong social and economic fundamentals, and offline to online trends, which provides much to be optimistic about especially as the region settles into its 'digital decade'.
Temasek is a global investment company with a net portfolio value of S$382 billion (US$287b, €264b, £232b, RMB1.98t) as of 31 March, 2023. Its purpose, "So Every Generation Prospers," guides it to make a difference for today's and future generations. As an active investor, forward-looking institution, and trusted steward, it is committed to deliver sustainable value over the long term. Temasek has overall corporate credit ratings of Aaa/AAA by rating agencies Moody's Investors Service and S&P Global Ratings respectively. Headquartered in Singapore, it has 13 offices in 9 countries around the world: Beijing, Hanoi, Mumbai, Shanghai, Shenzhen, and Singapore in Asia; and London, Brussels, Paris, New York, San Francisco, Washington DC, and Mexico City outside Asia.