How we can help
Digital Innovation Hubs
Collaborate with our digital experts to bring the future to life
Our Digital Innovation Hubs provide an ideal launchpad for your innovation efforts. Connect with our digital experts at ten locations around the world, or virtually, to explore disruption and build new products and experiences that will accelerate your digital ambition. Your team can collaborate with Bain digital experts and a network of start-ups to brainstorm, explore cutting-edge technologies, conduct multi-day design sprints and become the disruptors, not the disrupted.
What to Expect
What to Expect
Take command of your digital destiny. We support you with a diverse team of corporate innovators, founders, product managers, designers and engineers as you develop a winning future-back strategy.
Explore Disruption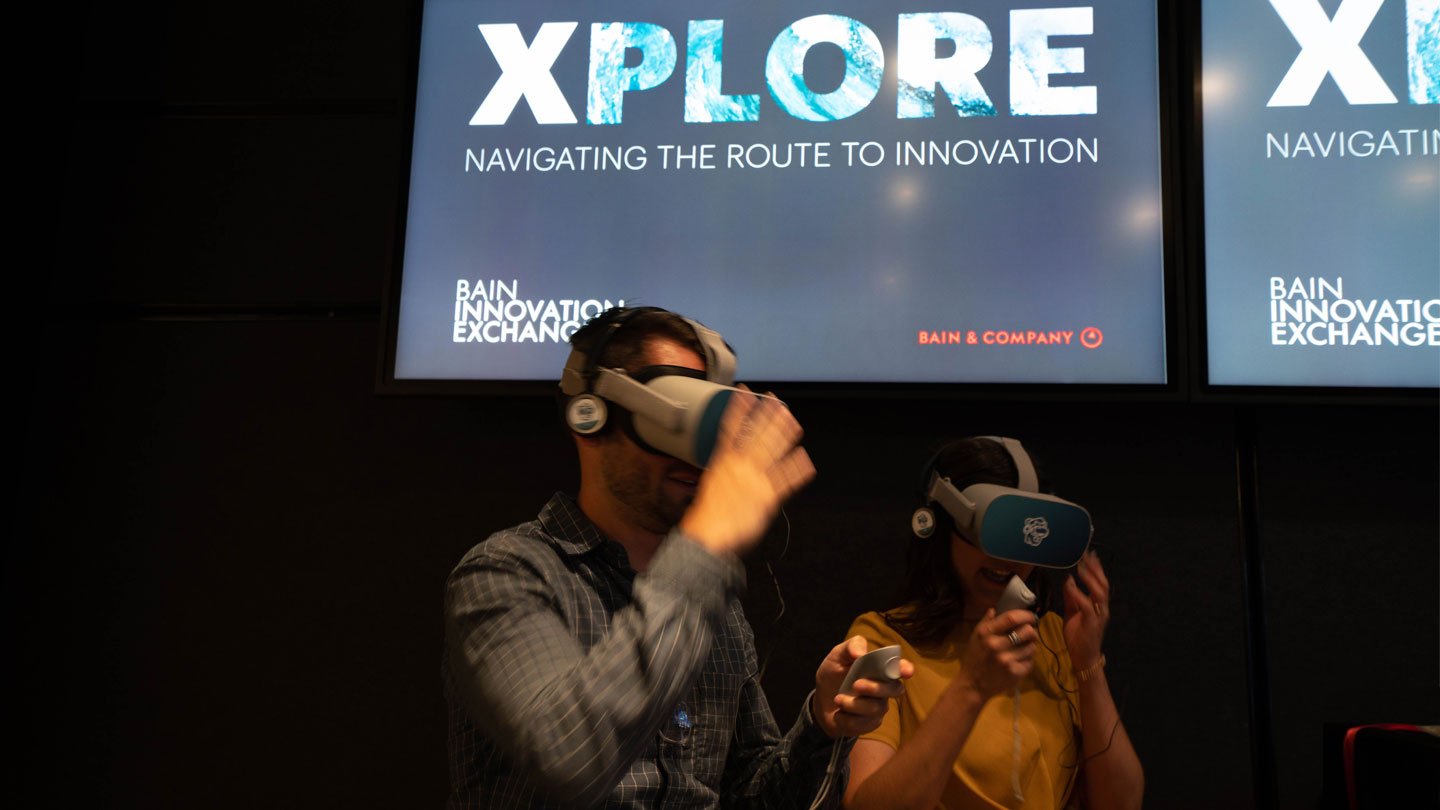 Connect with members of the Venture Ecosystem, an ecosystem of investors, futurists, and startups developing next-generation solutions that are redefining what digital can do. You'll get an early look at the latest innovations and the opportunity to share your perspectives and build partnerships with leading disrupters.
Innovate & Collaborate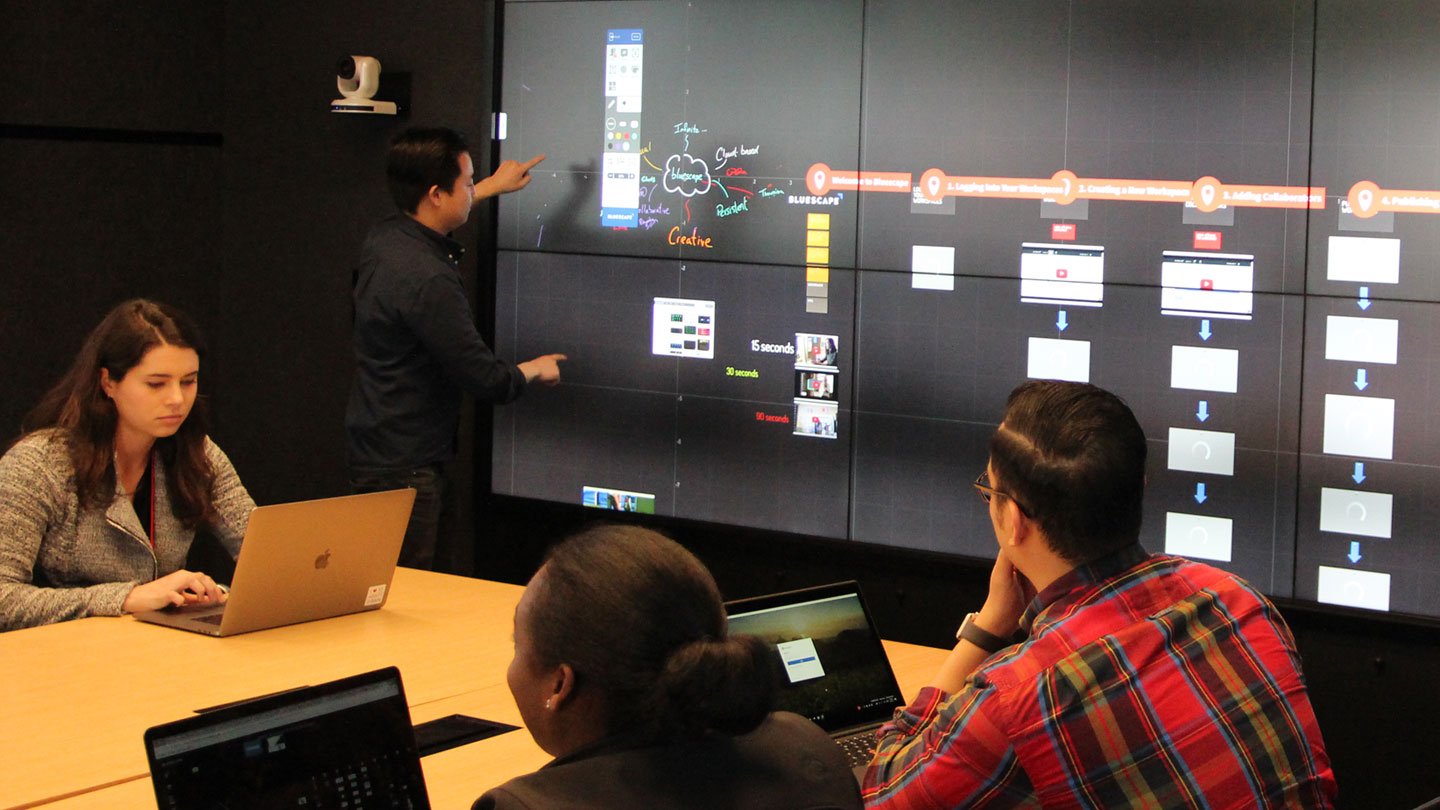 Working with our experts in design, strategy and innovation your team can quickly ideate, create, test and refine new products and experiences. Our deep bench of experts combines test-and-learn methodologies with a rigorous focus on user needs to help you get where you want to go faster than you thought possible.
To innovate at speed you need access to a diverse array of talent and skills. With 1,000+ experts working within Vector℠, our digital delivery platform, your teams can co-create with designers, software engineers, experienced entrepreneurs and other experts. It's an ideal way to catalyze your innovation efforts and develop the breakthrough products and experiences that will put you well ahead of the competition.
Innovation experts and product managers
Product and experience designers
Software engineers and architects
Whether your teams are gathering in person or virtually, our Digital Innovation Hubs are fully equipped to support the many activities that propel innovation. While we look forward to a time when in-person gatherings are safe for all, we are successfully orchestrating many different kinds of virtual meetings and collaboration sessions, helping forward-looking organizations take bold steps to meet their digital futures.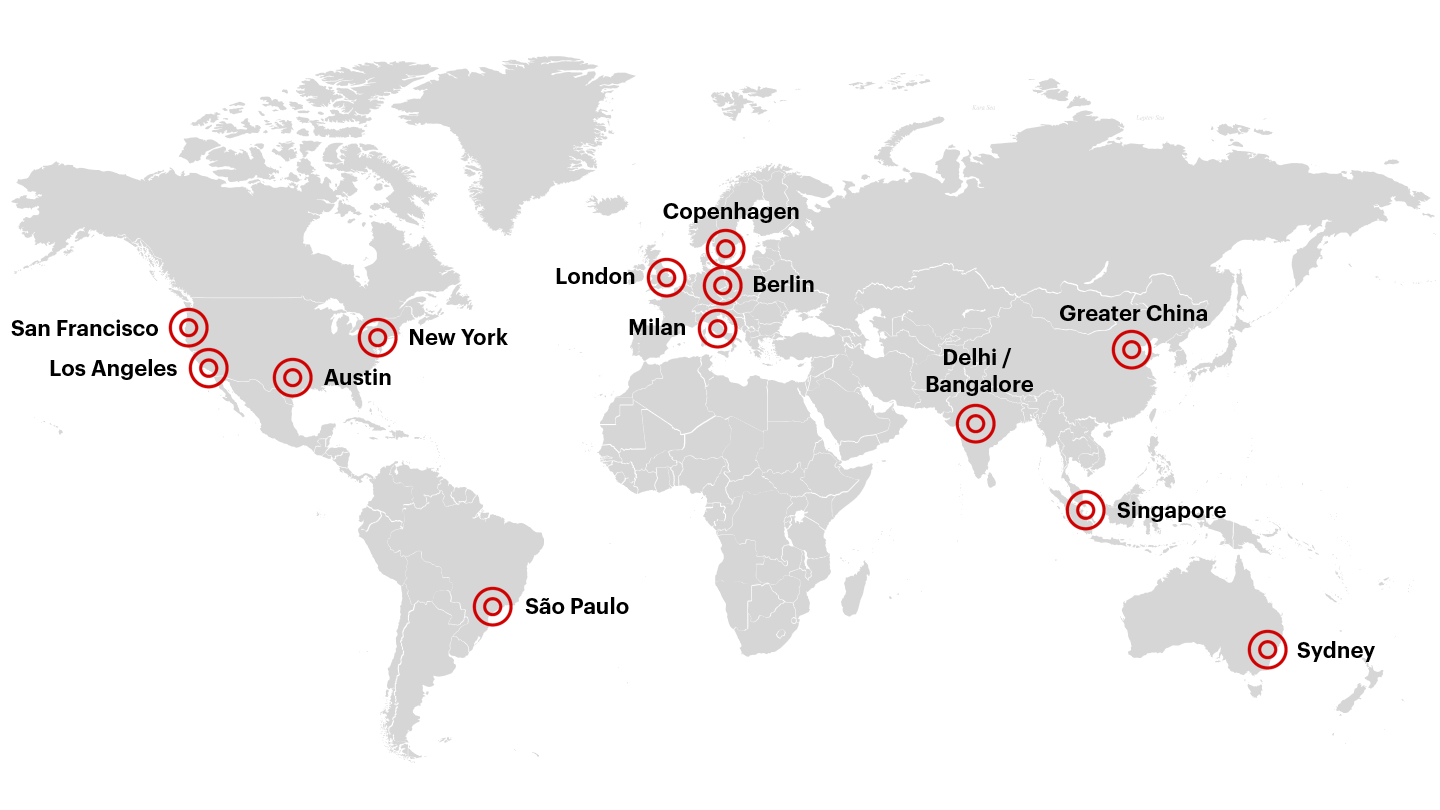 A Closer Look: Milan Innovation Hub
Learn More
Discover all the ways our Digital Innovation Hubs can help your organization embrace disruption and catalyze innovation.