TV advertising analytics
Bain Media Lab
Bain Media Lab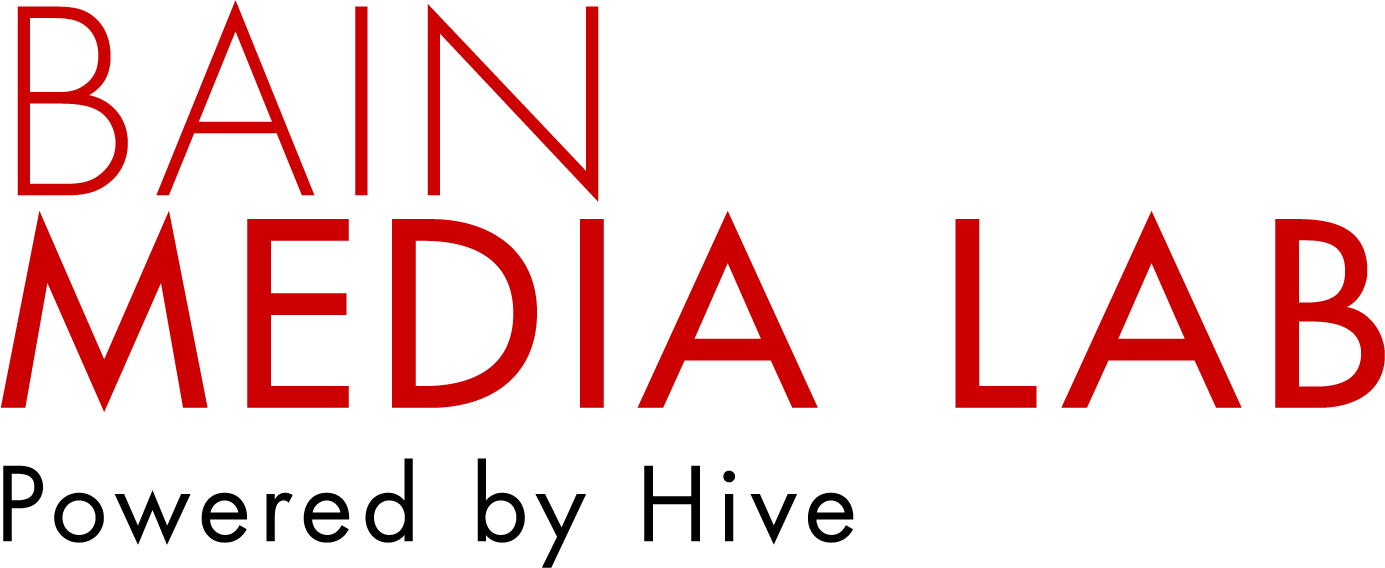 Who did we reach? How did they behave? What really works? For years broadcasters and marketers have struggled to answer those questions for the $60+ billion spent on US TV advertising and sponsorships. Bain Media Lab provides the answers.
Bain has teamed with AI pioneer Hive to develop and launch a co-branded product suite in the TV analytics space – bringing an unprecedented level of insight, measurement, and attribution to the TV advertising space.
Bain Media Lab is now enrolling beta users ahead of our official launch. If you'd like to participate, or learn more about how Bain Media Lab's AI-driven analytics capabilities are poised to transform TV advertising strategies, contact us today.
What Is Bain Media Lab?
What Is Bain Media Lab?

Bain Media Lab offers custom research services and products, including Mensio, a self-service cloud-based platform that provides buyers and sellers of TV advertising and sponsorships with enhanced competitive intelligence, actionable insights, and measurement & attribution.
Among its key features are:
Massive content data set of linear TV footage, ingesting every second from hundreds of channels daily across national, regional, and local feeds
Deep learning and computer vision capabilities that place 1B+ daily tags on:

TV commercials (brand, specific creative, duration, and other attributes)
Content details (program names, content genres, specific people, and more)
Brand logos (stadium signage, digital overlays, and other impressions)

Real-time set-top box viewership data from ~20 million U.S. households with audiences that can be matched to outcomes (e.g., website and store visits, spend)
Key Features at a Glance
Key Features at a Glance
Self-service access and scheduled reports
Next day data latency
Measurement vs. brand-defined comp set
Dynamic data filters
Ability to export summary charts and download data sets for further analysis and summary
See Bain Media Lab in Action
See Bain Media Lab in Action
Who Were the Biggest Stars at the Oscars?

From smiles on the red carpet to tears (of joy) on stage, which stars garnered the most airtime at the 2019 Oscars? Bain Media Lab and Hive applied cutting-edge computer vision technology to quantify that question. Learn more about Bain Media Lab's analysis of the Academy Awards telecast to see just how our new analytics capabilities can help you elevate your advertising and branding strategy.
Bain Media Lab covers Super Bowl LIII
The Super Bowl was as important for marketers as it was for the Patriots and the Rams. How did viewership during the game trend? Which commercials achieved the broadest exposure? Which sponsors received the most airtime? Bain Media Lab, our AI-enabled media analytics product suite, brings next-day analysis of this year's big game in "AI Makes the Call: These Brands Scored in Super Bowl Exposure."
Our Team
To find out what Bain Media Lab can do for you, contact our team leaders: