Report
Southeast Asia's Green Economy 2022 Report
Southeast Asia's Green Economy 2022 Report
Southeast Asia (SEA) is at an inflection point for climate change in 2022 as the region works to translate climate commitments to tangible action. In recent years, parallel momentum across the public and private sectors has resulted in promising developments.
COP26 raised the region's climate ambitions (8 of 10 countries now have a net-zero target), and Singapore and Indonesia piloted carbon taxes. Green investment has picked up: The region has seen $15 billion in cumulative investments since 2020, with the majority going to renewables and the built environment. Entrepreneurial efforts are also focusing on building and scaling sustainable solutions, especially in the energy and agrifood spaces, combined with exponential growth in private and venture capital sustainability investments between 2020 and 2021.
This report was written in collaboration with Temasek, with contributions from Microsoft.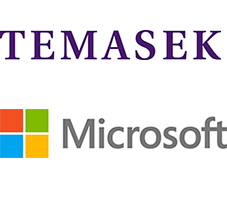 While the progress is heartening, it still falls short of overcoming emission reduction and investment gaps. A large emission gap of 2.6 to 3.2 gigatons exists vs. 2030 targets, after accounting for marginal improvements in emission levels based on the latest Nationally Determined Contributions and planned policy projections, and an additional $3 trillion investment will be required to close it. Meanwhile, renewed concerns about energy security, food security, and widespread inflationary forces are competing with climate change for urgent attention. In this context, it is both crucial and pragmatic to focus on directing investments to solutions with the most tangible carbon and financial impact for the decade.
This report assesses SEA's decarbonization themes by carbon abatement potential and investment attractiveness. It is based on interviews with investors and industry experts, sector screening, and deep dives into priority sectors. Five priority sectors are the most investable and will contribute 60% of SEA's carbon abatement potential: forest conservation, renewables (solar and wind), electric mobility, sustainable farming, and the built environment.
While the opportunities and the need to act are clear, there are impediments holding back the scaling of the green economy—namely, insufficient incentives to scale decarbonization efforts quickly, a bias toward new solutions vs. proven, low-risk options, and a lack of clarity on system costs for energy transition.
To address these concerns and accelerate and scale green investment, stakeholders in SEA need to act on four critical fronts:
unlock opportunities in proven solutions;
confront system costs for energy transition;
strengthen green financing; and
increase collaboration across the region.
The authors would like to thank Lorena Paglia, Microsoft's Regional Leader, Customer Experience and Sustainability, for her contribution on Sustainability Technology.
Temasek is an investment company with a net portfolio value of S$403 billion (US$297b, €268b, £227b, RMB1.89t) as at 31 March 2022. Headquartered in Singapore, it has 12 offices in 8 countries around the world. Temasek's Purpose "So Every Generation Prospers" guides it to make a difference for today's and future generations. The Temasek Charter defines its three roles as an Investor, Institution and Steward, and shapes its ethos to do well, do right and do good. Sustainability is at the core of all that Temasek does. It is committed to catalysing solutions to global challenges and activating capital—financial, human, social and natural—to bring about a better and more inclusive world for all. For more information on Temasek, please visit www.temasek.com.sg.