Report
e-Conomy India 2023
e-Conomy India 2023
Written in collaboration with
Written in collaboration with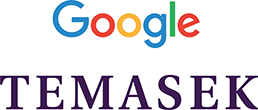 ---
India's growing internet economy roars towards a trillion
A continued shift in consumer and merchant behaviour, matched with strong investor confidence, has ushered India into its 'Digital Decade' and set the country on a path to reach a $1T consumer internet economy by 2030. Digital services are fast becoming integral to India's 700M+ internet users, which includes 350M digital payment users and 220M online shoppers. As India undergoes a dramatic boom that will see household consumption doubling by 2030, digital commerce will invariably become even more entrenched in Indians' everyday experience.
All internet sectors on steep trajectories while digital exports emerge with immense opportunities
Overall, internet economy sectors are on positive growth paths, with B2C e-commerce contributing approximately a third of the internet economy's value. Largely driven by increased penetration in smaller towns and cities, B2C e-commerce GMV sits at $65B today with expectations it will swell 6x to reach $380B by 2030. Meanwhile, other sectors like online travel and ride-hailing are also projected to follow similar trajectories with high probability of scaling at least 4–5x over the decade. Lastly, widening consumer and merchant acceptance of digital tools and solutions means digital financial services can also expect to see promising growth ranging from 8%–13% CAGR between 2022–2030 across subsectors (i.e., payments, lending, investments and insurance).
Prompted by various success stories in SaaS, Edtech and B2B e-commerce, many Indian businesses are eager to plant their flag on global shores. Three key enablers will help unlock the exports opportunity, including a skilled and creative talent base, learnings gleaned from India's sizable domestic market and more proactive regulatory support.
Digital infrastructure has sprint in strides, supported by a strong policy push
The India Stack has been fundamental to making public goods and services accessible to citizens and businesses via digital platforms. Services such as Aadhar, United Payments Interface (UPI) and Digilocker have been instrumental to unlocking the expansion of India's internet economy. This has set the stage for disruptive open networks like the Open Network for Digital Commerce (ONDC), Open Credit Enablement Network (OCEN) and Unified Health Interface (UHI) that have opened new opportunities for existing and new sectors as they await the inflection point.
On track to $1T as Indians, especially in T2+, embrace digital-first habits and preferences
Indian consumer habits have been shifting over the past few years, with three standout digital behaviours: 1) the widespread preference for digital interactions; 2) convenience and value are key drivers; and 3) sustainability is increasingly top of mind. This tidal wave of change isn't uniquely a phenomenon of large cities—India's T2+, given its population size, a large cohort of growing internet users, and their readiness to embrace digital-first habits, will also be a substantial driving force behind the seismic digital shift. But while the T2+ opportunity is immense, its challenges are equally sizable and require a concerted effort from the state and the private sector. Solutions are emerging across education, health and agriculture, each addressing a set of T2-specific needs such as lack of quality teachers, limited reach of healthcare services or poor crop productivity.
India's businesses are digitising to meet evolving customer expectations
The expansion of India's internet economy lies in three independent but parallel evolving paths to digital maturity. Recognising digital as a strategic priority, large, traditional firms have been building up their digital core through digital-first investments and acquisitions with gradual but steady success. Micro, small and medium enterprises (MSMEs) have also begun leveraging digital solutions to increase access to customers, improve business efficiencies and drive better outcomes, with over 6M—or nearly 10%—of India's MSMEs already actively buying and selling online domestically. And lastly, as home to over 100 unicorns and five decacorns, startups are the proven frontrunners and fuel behind India's digital innovation. With 93K recognised startups in the country, 27K of which were registered in 2022 alone, it is likely startups will see sustained interest—from both potential employees as well as investors.
Investor confidence positive despite challenges ahead
Strong growth fundamentals, successful exits and supportive regulations have sparked an in-pouring of global capital into India since 2016. Abundance of capital acted as a catalyst for growth, steering India up the ranks to #3 in the world in terms of total unicorns; its digital sectors as a result captured an increasingly large share of local and international investments. While funding activity moderated in 2022 over 2021 on account of macroeconomic softness and high pricing expectations, investors expect a swift recovery to 2021 peak by 2024. Over the long-term, investor outlook for India remains favourable.
Key imperatives and enablers to unlock the $1T economy
The flourishing internet economy in India presents a compelling opportunity for businesses to capitalise on. To fully harness this potential, enterprises must gain a deep understanding of evolving consumer needs and strive to build more customer intimacy. Furthermore, leveraging digital technologies has become critical for streamlining the operating model and driving growth.
The digital shift will also lead to emergence of some unique imperatives across trust, security and responsibility, and combating these will require collaborative efforts from India's policymakers and the private sector.
Temasek is an investment company with a net portfolio value of S$403 billion (US$297b, €268b, £227b, RMB1.89t) as at 31 March 2022. Headquartered in Singapore, it has 12 offices in 8 countries around the world. Temasek's Purpose "So Every Generation Prospers" guides it to make a difference for today's and future generations. The Temasek Charter defines its three roles as an Investor, Institution and Steward, and shapes its ethos to do well, do right and do good. Sustainability is at the core of all that Temasek does. It is committed to catalysing solutions to global challenges and activating capital—financial, human, social and natural—to bring about a better and more inclusive world for all. For more information on Temasek, please visit www.temasek.com.sg.