Nosso escritório
Bengaluru
Vittal Mallya Road
10, Anand bhavan
Bengaluru, Karnataka, 560001
India
Launched in 2015, Bain & Company's Bengaluru office prides itself on being part of India's vibrant IT and start-up hub. The bustling metropolis, located in the state of Karnataka, is home to some of the friendliest and most innovative people in the country. To cap it all, Bengaluru residents enjoy balmy, springlike weather year-round.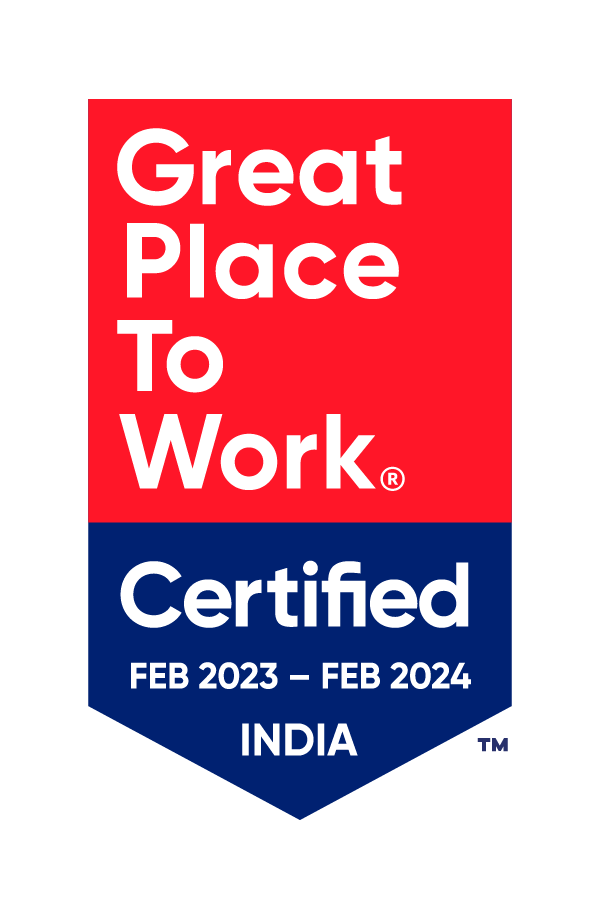 Bain India is honoured to be recognized as a Great Place To Work®
Trabalhe conosco
Trabalhe conosco
Trabalhar na Bain & Company
A Bain & Company é uma das melhores empresas do mundo para se trabalhar, com um vasto leque de opções para alunos prestes a se formar, detentores de MBAs e formação avançada e profissionais já com experiência.
Desde nosso começo, como uma consultoria que questionava o modus operandi do setor, nossa fórmula do sucesso foi simples: criar uma cultura colaborativa e de alto impacto na qual indivíduos de talento excepcional pudessem brilhar naquilo que fazem.
O que esperar?
Às vezes parece que hoje em dia todo mundo é consultor: do especialista em vinhos no supermercado ao comentarista de futebol na TV. Na consultoria de negócios e gestão, nossa especialidade é a estratégia empresarial.
Funções Dentro da Bain
Seja qual for sua formação e sua ambição profissional, é muito provável que a Bain tenha o posto perfeito para você. Tanto na consultoria como em outras áreas, toda posição na Bain atrai pessoas que se destacam no que fazem.
Profissionais Experientes
Se você já é um profissional experiente, trabalhar na Bain vai ser a porta para produzir resultados importantes para clientes em parceria com uma equipe de consultores, gerentes e sócios de grande talento — pessoas que vão colaborar para seu sucesso no longo prazo.
Conheça nossa equipe
Fazemos o possível e o impossível para contratar e cultivar pessoas de talento excepcional — o que explica nossa forte atividade de recrutamento em universidades e a combinação de contato tanto pessoal como virtual.
Social Impact
Social Impact
We are committed to making a positive impact, and every employee of Bain India is actively involved in giving back to our community in a number of ways. Whether it's volunteering to rebuild a school, providing pro bono consulting services to local nonprofit organisations, or simply reducing unnecessary office waste, helping others is part of our DNA.
Child Education
Bain Prayas collaborates with nonprofit organisations to promote children's education. At present, we are working with five schools in Gurgaon, focussing our efforts on their libraries and special education programs. We organise fundraising events regularly to support these initiatives.
Pro Bono Consulting
We support Indian and international NGOs on strategic issues. We have provided pro bono consulting services to NGOs and foundations like Child Rights and You (CRY) and the Clinton Foundation, and intend to do more pro bono work in the future.
Bain Community Impact Day
Community Impact Day is our endeavour to engage a large cross-section of the office in our community initiatives. Bain India holds this event each year to create a positive impact in the local community by doing things like refurbishing a school's infrastructure or partnering with Habitat for Humanity to build homes for underprivileged families.
Green Initiatives
We consistently work to make Bain India more "green." Some of our green initiatives in the office include reduction of plastic consumption and optimising paper usage.
Contacts
Bengaluru office
Vittal Mallya Road
10, Anand bhavan
Bengaluru, Karnataka, 560001
India
Local Media/Public Relations
International Media/Public Relations