Report
e-Conomy SEA 2021
e-Conomy SEA 2021
Written in collaboration with
Written in collaboration with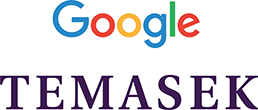 ---
From resilience to resurgence: Southeast Asia is the road towards a $1 trillion gross merchandise value economy by 2030.
Consumers cruise to a new way of life: Digital consumption is now an ingrained way of life in Southeast Asia. Early adopters have expanded usage—pre-pandemic users are consuming four more digital services than they did before 2020 and the 60 million consumers who joined since the pandemic started are here to stay, with nine in 10 consumers who tried a new digital service in 2020 are continued using that service in 2021
Digital merchants take off: The extraordinary shift in consumer behaviour has led to the rise of the digital merchant: native digital SMEs and early adopters who have embraced digital services end-to-end. One in three believe they would not have survived COVID-19 without digital platforms, and while most have a positive view of digital platforms, profitability remains a top concern.
Resilience gives way to resurgence: While SEA's internet economy was resilient in 2020, a resurgence in 2021 has propelled the region upwards to $170 billion GMV. Ecommerce, food delivery and digital financial services remain primary growth drivers, and we expect the internet economy to reach about $360 billion by 2025.
Funding on track to reach new heights: Strong growth fundamentals, successful exits, and supportive regulations have increased global capital entering SEA at an unprecedented scale. Deal activity has reached a record high, clocking $11.5 billion in the first half of 2021 alone, putting it on par with 2020's full-year value. Ecommerce and digital financial services have remained centre stage and are likely to continue attracting more investments.
The '20s roar towards a trillion: Continued shifts in consumer and merchant behaviour, matched with strong investor confidence, have ushered SEA into its "digital Decade" and the region is on its way towards $1 trillion GMV by 2030.
Temasek is a global investment company with a net portfolio value of S$382 billion (US$287b, €264b, £232b, RMB1.98t) as of 31 March, 2023. Its purpose, "So Every Generation Prospers," guides it to make a difference for today's and future generations. As an active investor, forward-looking institution, and trusted steward, it is committed to deliver sustainable value over the long term. Temasek has overall corporate credit ratings of Aaa/AAA by rating agencies Moody's Investors Service and S&P Global Ratings respectively. Headquartered in Singapore, it has 13 offices in 9 countries around the world: Beijing, Hanoi, Mumbai, Shanghai, Shenzhen, and Singapore in Asia; and London, Brussels, Paris, New York, San Francisco, Washington DC, and Mexico City outside Asia.