Case Study
A full-potential business bumps up the bidding
At a Glance
35% increase in offer price
The Full Story
The Situation
EuroMedia*, a leading European newspaper company, had recently received a purchase bid from another leading media company.
EuroMedia executives wanted to know how to establish a fair price based on the full potential of their business.
They asked Bain to help them optimize the value of their existing portfolio of businesses in order to obtain the optimal purchase price.


Our Approach
Bain used an analytical matrix to identify key opportunities for each element of EuroMedia's portfolio.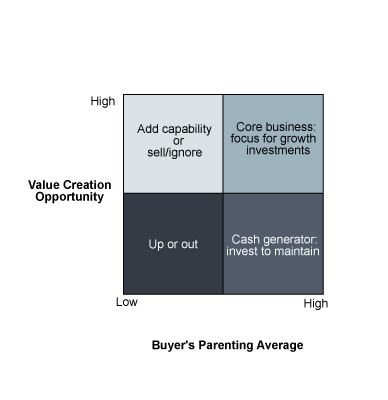 Our Recommendations
Bain recommended that EuroMedia embark on a major corporate restructuring effort to attain its full potential.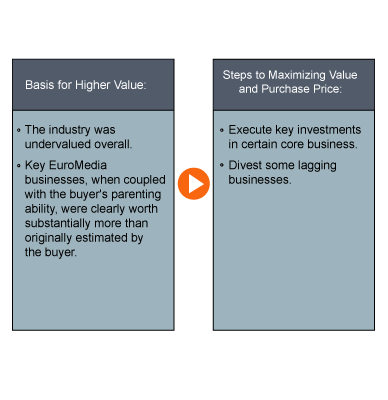 The Results
EuroMedia implemented Bain's recommended full potential strategy and was able to command a purchase price that was 35 percent higher than the original bid.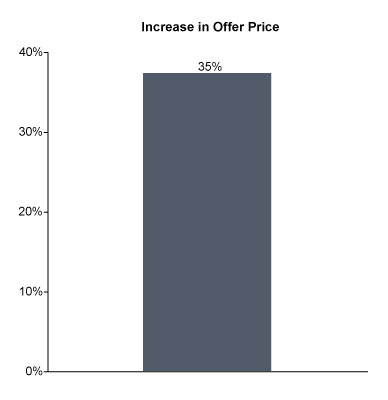 * We take our clients' confidentiality seriously. While we've changed their names, the results are real.