Report
Southeast Asia's Green Economy 2021 Report
Southeast Asia's Green Economy 2021 Report
As global climate commitment accelerates, there is growing recognition of the critical role Southeast Asia (SEA) plays in the world's Net Zero journey. SEA is the start of many supply routes (from natural resources like rubber to electronics and textiles). SEA is also home to some of the world's most valuable natural capital: about 25% of global investable pantropic forest carbon stock, 19% to 46% of blue carbon stock, and 97% of tropical peatland carbon sinks. SEA has mobilized in the past year, with landmark national announcements and increased corporate action, yet pathways to results remain unclear. Only two countries have Net Zero commitments, robust climate plans are sparse, and carbon prices remain low. The region's latest targets leave a 3–4 Gt gap to 1.5°C-aligned emissions in 2030. While multinationals, government-linked enterprises, regional corporates, and family-run businesses lead the way, small and midsize enterprises face resource constraints to make the shift.
Written in collaboration with
Written in collaboration with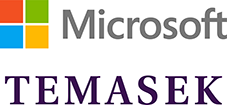 ---
The good news is, we know what needs to be done. About 90% of SEA's emissions are addressable through the energy transition, valuing nature, and the agri-food transformation, with clear opportunities along the way. Scaling the voluntary carbon markets and using data and digital innovations can accelerate the journey. SEA investors' mindsets are also shifting, and green capital is beginning to flow. But more is needed. About $2 trillion in infrastructure investments are required over the next decade for SEA's sustainable transition. In 2020, about $9 billion was deployed into green businesses and assets.
The playbook to accelerate SEA's Net Zero journey must consider regional nuances and include individual and collective action at an ecosystem level. All sets of stakeholders—businesses, investors, communities, governments—are required. Key components for SEA's collective action plan include ecosystem-wide co-innovation, collective transition support leveraging blended financing and public-private partnerships, and regional/cross-border collaboration. Those who lead the charge stand to gain $1 trillion in economic opportunities by 2030.
Deep-dive sections
Deep-dive sections
Country insights
Country insights
Temasek is an investment company with a net portfolio value of S$403 billion (US$297b, €268b, £227b, RMB1.89t) as at 31 March 2022. Headquartered in Singapore, it has 12 offices in 8 countries around the world. Temasek's Purpose "So Every Generation Prospers" guides it to make a difference for today's and future generations. The Temasek Charter defines its three roles as an Investor, Institution and Steward, and shapes its ethos to do well, do right and do good. Sustainability is at the core of all that Temasek does. It is committed to catalysing solutions to global challenges and activating capital—financial, human, social and natural—to bring about a better and more inclusive world for all. For more information on Temasek, please visit www.temasek.com.sg.