Bain's annual Customer Loyalty in Retail Banking report surveyed 150,100 consumers in 14 countries. Specific country findings are detailed in these individual snapshots. Globally, the survey reveals a surge in mobile banking and tepid loyalty scores by affluent customers in many markets, with implications for how banks should redesign their channel strategies. 
---
France 
We surveyed about 8,100 customers of 22 banks, and we have included the 12 banks that had a sufficient sample size. Here are the highlights.
Loyalty leaders. French consumers are hard to impress; they give most banks low NPS scores. Yet some players manage to outperform their peers (see Figure 4.1). With a value-for-money position, direct banks such as Boursorama have become the NPS leaders in many countries. They have set new standards with low-cost or free banking services as well as efficient online platforms that reshape the customer relationship. Within the set of traditional banks, most are NPS laggards. However, some cooperative banks such as Crédit Mutuel or affinity banks such as La Banque Postale are creating customer advocacy.
Across all segments, the youngest customers give the highest scores.
---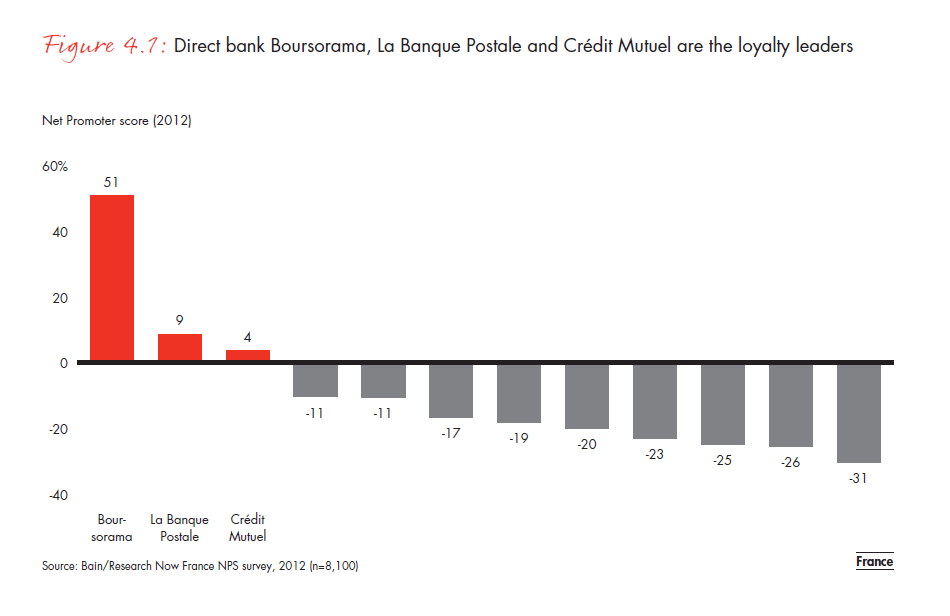 Channel usage and its effect on customer referrals. Our survey confirms that different channels have varying influences on customer advocacy. Online transactions have the strongest propensity to delight customers, while traditional channels, especially phone interactions and branch visits, make customers less likely to recommend their bank (see Figure 4.2). Mobile banking, meanwhile, falls in the middle. Mobile usage in France, at 26%, is slightly below the global average but close to some of its European peers.
---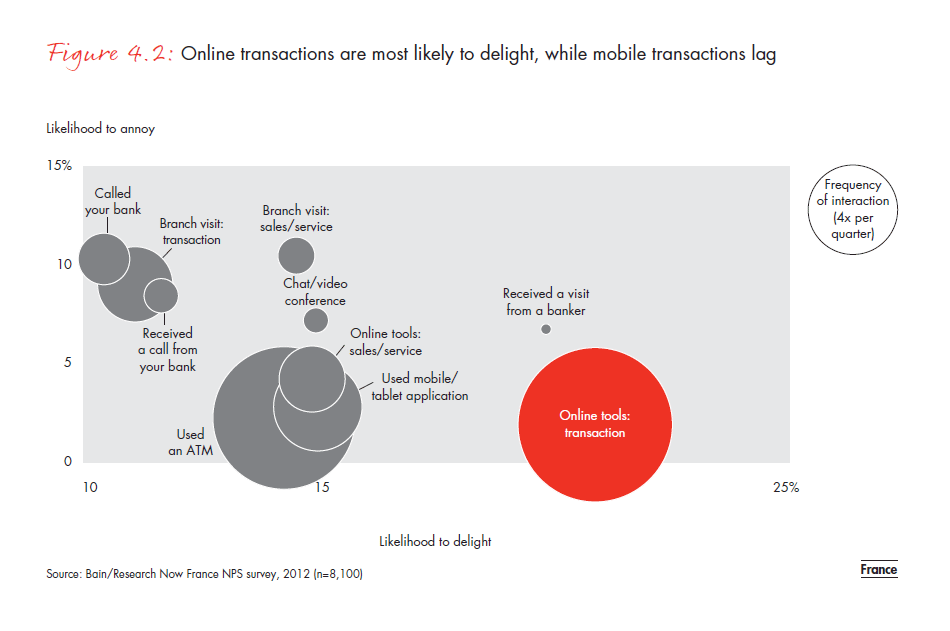 Loyalty among affluent segments. The most affluent customers give the lowest scores of all, suggesting that banks are not meeting the expectations of this demanding segment (see Figure 4.3).
---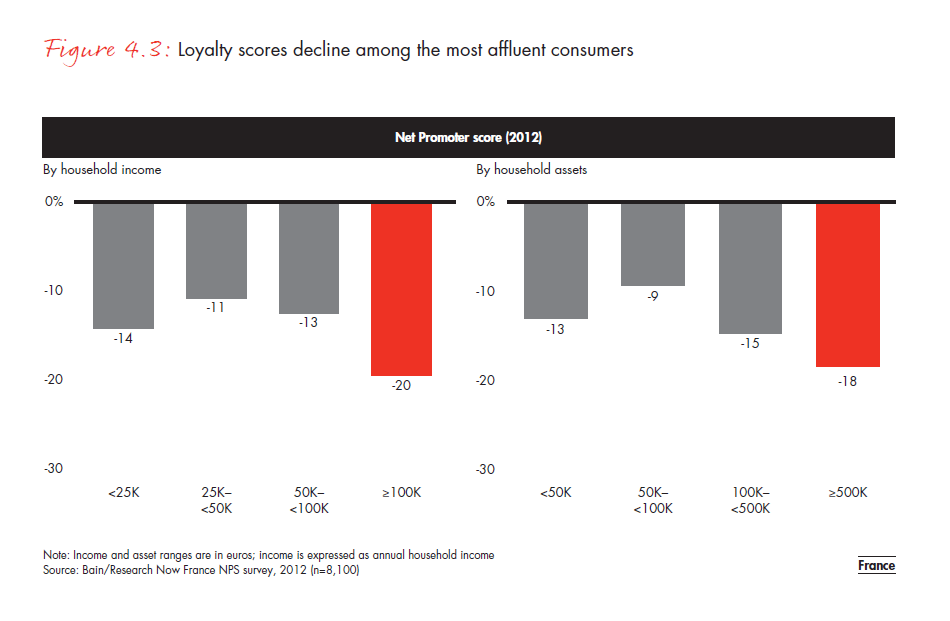 Full report | Country profiles:
Americas:  Canada | Mexico | US  Europe: France | Germany | Spain | UK 
Asia-Pacific: Australia | China | Hong Kong | India | Singapore | South Korea | Thailand
---
A note about loyalty scores worldwide
As banks review their Net Promoter scores, those with high scores may be tempted to compare across markets and declare themselves "best national bank" or "best credit union" globally. But that would be misleading. Click here to learn more.