Rapport
e-Conomy SEA 2020
e-Conomy SEA 2020
The Covid-19 pandemic has led to big shifts across Southeast Asia, and the e-Conomy SEA 2020 report reveals that 40 million people came online for the first time this year, bringing the total number of Internet users in the region to 400 million.
Written in collaboration with
Written in collaboration with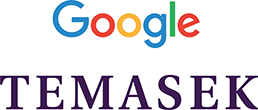 ---
Despite a challenging economic environment, Southeast Asia's Internet sectors continue to see strong growth, hitting $100 billion in 2020, and are on track to cross $300 billion by 2025. However, there has been a major shift in the verticals contributing to the region's digital economy. Read the full report to find out more.
The e-Conomy SEA 2020 report sheds light on the Internet economy in the region, covering Singapore, Indonesia, Malaysia, the Philippines, Thailand and Vietnam. The report dives into trends across seven Internet economy sectors: e-Commerce, Online Media, Transport & Food, Online Travel, Digital Financial Services, and the newly added HealthTech and EdTech. The report also reviews the tech investment landscape across the region and reveals what investors are looking for in the current environment.
Executive summary
Flight to digital
Internet usage in Southeast Asia continues to multiply, with 40M new users this year alone (400M YTD vs. 360M in 2019). But even as we write this report, the region remains in the throes of Covid-19, and its economic impact is still unfolding. Already evident, however, is that the coronavirus has brought about a permanent and massive digital adoption spurt, with more than 1 in 3 digital services consumers (36% of total) being new to the service, of which 90% intend to continue their newfound habits post-pandemic.
Online with a purpose
Southeast Asians spent on average an hour more a day on the Internet during Covid-19–imposed lockdowns, and it's easy to see why. The Internet sector provided access to essential goods, healthcare, education and entertainment, and helped businesses "keep the lights on." With 8 out of 10 Southeast Asians viewing technology as very helpful during the pandemic, it has become an indispensable part of people's daily lives.
Resilience in times of crisis
e-Commerce, Online Media and Food Delivery adoption and usage have surged this year, while Transport and Online Travel have suffered significant challenges. Ultimately, the net effect is that the Internet sector will remain resilient at US $100B GMV by year end 2020, and is poised to grow to over US $300B GMV by 2025, a clear indication that momentum has not been derailed by the year's challenging environment. The crisis will also boost Digital Financial Services (DFS), as consumers and SMEs become more receptive to online transactions.
On the path to profitability
Since peaking in 2018, funding for unicorns in mature sectors (e-Commerce, Transport & Food, Travel, and Media) has slowed. Platforms are now refocusing on their core business to prioritize a path to profitability, and are addressing consumers' broad range of needs through partnerships. The emerging DFS battleground is one of the few spaces where the super-services do collide, and though it's too early to tell the outcome, we expect that continued funding and a strong cash-generating core business to be key.
New frontiers
HealthTech and EdTech have played a critical role during the pandemic, with impressive adoption rates to match. Even so, these sectors remain nascent and challenges need to be addressed before they can be commercialized at a larger scale. Nonetheless, the boost in adoption, compounded with fast-growing funding, is likely to propel innovation in this space over the coming years.
Cautiously optimistic
Deal activity across the region continued to grow unabated in the first half of 2020. Despite market turbulence, growth fundamentals in the region remain strong and investors are cautiously optimistic. Where the goal of years prior has been "blitzscaling," investors are now looking for sustainable, profitable growth.
What's ahead
This year's seismic consumer and ecosystem shifts have advanced the Internet sector in unimaginable ways, putting it in a stronger position than ever. In our 2019 report, we identified six key barriers to growth—Internet Access, Funding, Consumer Trust, Payments, Logistics and Talent—and this year has seen significant progress on most (Payments and Consumer Trust, especially). Talent, however, remains a key blocker that all parties will need to keep working on to ensure the momentum gained this year is sustained.
Written in collaboration with
Written in collaboration with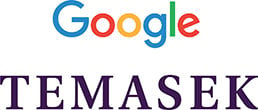 ---
Google's mission is to organize the world's information and make it universally accessible and useful. Through products and platforms like Search, Maps, Gmail, Android, Google Play, Chrome and YouTube, Google plays a meaningful role in the daily lives of billions of people and has become one of the most widely-known companies in the world. Google is a subsidiary of Alphabet Inc.
Temasek is an investment company with a net portfolio value of S$306 billion as of 31 March 2020. Our Temasek Charter roles as an investor, institution and steward shape our investment stance, ethos and philosophy, to do well, do right and do good. Our investment philosophy is anchored around four key themes: Transforming Economies; Growing Middle Income Populations; Deepening Comparative Advantages; and Emerging Champions. We actively seek sustainable solutions to address present and future challenges, as we capture investment and other opportunities that help to bring about a better, smarter and more sustainable world. For more information on Temasek, please visit www.temasek.com.sg.