Global Sustainability Innovation Center
Global Sustainability Innovation Center
Sustainability is both the most critical challenge and a major opportunity for businesses and economies in the decades ahead. It will take an integrated ecosystem to meet the sustainability challenge our world faces and to build a better future. We believe there is a path to a future that accelerates economic growth and makes the planet a better place.
Bain's Global Sustainability Innovation Center aims to bring businesses on the shortest path to sustainability impact by defining problems and uncovering solutions, accelerating sustainability journeys and tackling collective challenges. We are based in Singapore in close proximity to economic growth and sustainability needs in Asia, with a thriving innovation ecosystem, access to ready capital and a pro-active government.
Our Approach
Our Approach
Let's Go Further
We're bringing the full force of our talent and expertise to create a more sustainable, equitable and inclusive world.
See how
Make sustainability relatable and support build-out of foundational topical knowledge. Identify challenges and opportunities.
Diagnose businesses' sustainability health through proprietary data and tools to understand challenges and opportunities
Participate in exposure programs designed to inspire and increase awareness
Tap into networks and idea pools for innovative sustainability concepts
Access experts and advice on sector-specific sustainability challenges and use-cases
Solve sustainability challenges through a structured innovation approach and an agile mindset, leveraging a collaborative ecosystem of startups, scale organizations and investors.
Glean insights from sector and application-specific sustainability research
Design technical and scientific solutions and incubate emerging business models
Pilot solutions through test beds in scale organizations
Get access to funding from the right set of investors
Scale new business models within your organization. Forge partnerships to create impact at scale for your industry and community.
Accelerate scale-up of business models
Program manage transformation and ensure Sustainability Engine thrives within the organization
Coalesce partnerships and resources as an engine for change around a clarified problem
Build sector and application-specific human capital / skills in sustainability
How We Can Help
How We Can Help
Bringing the shortest path to impact through repeatable learnings. Forging partnerships and incubating new business models. Through a structured innovation approach through agile mindset.
Acceleration & Transformation
Accelerate action to build competitive advantage in a company, including on decarbonization
Investor Agenda
Get corporates to see as investors do and understand what they expect today and tomorrow on sustainability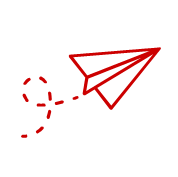 Sustainable Ventures
Pivot existing businesses and build new ones for corporates via our proven strategy & innovation approaches
Scaling for Startups
Help 'sustainability' start-ups bridge the gap from incubation to scale-up and accelerate commerical traction
Alliance for Action
Facilitate collective action on critical challenges that will have impact on the regional / global agenda
For more information on how to accelerate your sustainability journey, please reach out to gsic@bain.com.