Étude de cas
Retailer's performance improvement boosts shareholder value
En un coup d'oeil
$2B shareholder value created
$30M annual sourcing costs saved after year one
Toute l'histoire
The Situation
RetailCo* had enjoyed high growth and was planning to double store count within 2-3 years as well as increase diversification into new channels, products and geographies. However, RetailCo had failed to meet earnings expectations for the first time, causing a significant share price decline. Investors blamed a variety of factors including concept saturation and over-diversification. RetailCo asked Bain to address three questions:
How do we identify, prioritize and resolve execution limitations that are blocking our ability to rapidly grow?
How can complexity be reduced to lower costs and grow the top line?
What changes should RetailCo make to its product and pricing strategies to align with its customer strategy?
Our Approach
Bain first identified RetailCo's core strengths.
Then, the company's performance improvement options were fleshed out.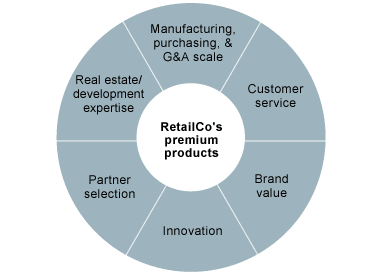 Our Recommendations
Launch a broad performance improvement program: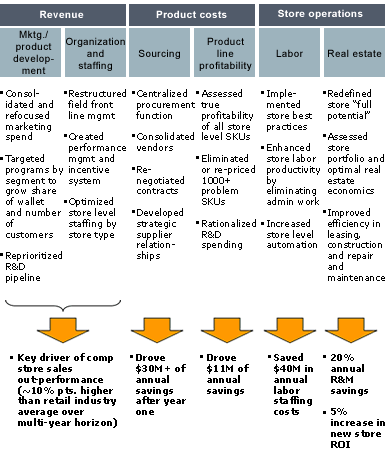 The Results
Bain initiatives created $2.4 billion in shareholder value since the beginning of the relationship.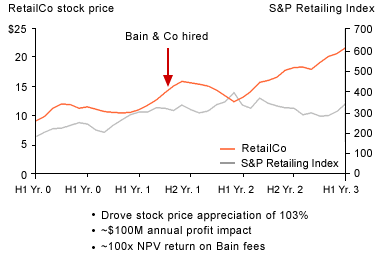 * We take our clients' confidentiality seriously. While we've changed their names, the results are real.