Étude de cas
Media company reduces creative costs
En un coup d'oeil
10% cost reduction in the first year
Toute l'histoire
The Situation
MediaMiracle* had expanded rapidly, and its creative department was burning through resources at an unsustainable rate.
MediaMiracle's creative department was experiencing a rapid rise in the volume and complexity of its work. Because of the large number of emergency and rush jobs and inadequate planning, costs were spiraling out of control. Poor organization was partly to blame for these problems. Creative development needs were being handled across multiple lines of business (LOBs), creating confusion.
It was unclear whether the LOBs were client or agency of the creative department.
The distinct needs of LOBs were driving requirement for expertise.
In creative decision-making, the roles of the creative groups, functional areas and LOBs all overlapped.
MediaMiracle's resources were being stretched to the breaking point by a lack of clear processes and prioritization within and across LOBs, cultural and technological barriers against re-use of creative material and inadequate staffing. MediaMiracle asked Bain to recommend solutions to these problems.
Our Approach
Given the scope of MediaMiracle's problems, Bain's first task was to analyze and rank areas for immediate improvement opportunity.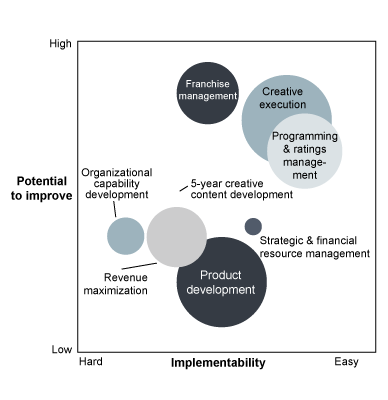 Our Recommendations
Bain recommended creating new creative execution processes to plan work effectively and act on cost-reduction opportunities as they arise.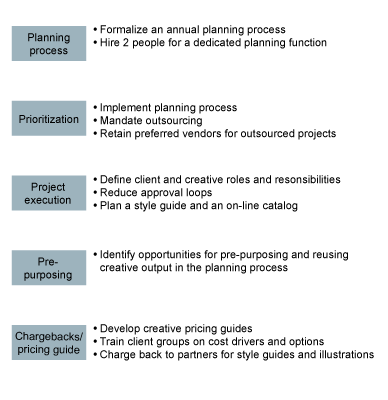 The Results
In the first year of Bain's involvement, MediaMiracle significantly reduced creative execution costs by implementing recommendations for planning, pre-purposing and other key process improvements.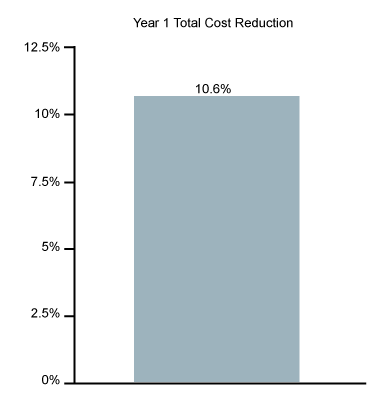 * We take our clients' confidentiality seriously. While we've changed their names, the results are real.