Report
e-Conomy SEA 2023
e-Conomy SEA 2023
Written in collaboration with
Written in collaboration with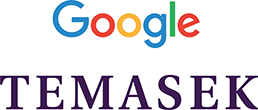 ---
e-Conomy SEA is a multi-year research programme launched by Google and Temasek in 2016. Bain & Company joined the programme as lead research partner in 2019. The research leverages primary research, Temasek insights, Bain analysis, Google Trends, expert interviews, and industry sources to shed light on the digital economy in Southeast Asia.
Executive Summary
Growing against global headwinds
SEA has weathered global macroeconomic headwinds with more resilience, compared to other regions around the world. Gross domestic product (GDP) growth remains above 4%, while inflation has come down to 3%. Consumer confidence is starting to rebound in the second half of 2023 after falling to lower levels in the first half 2023.
Investors reset expectations
Private funding in SEA has declined to its lowest level in six years, which is in line with global shifts towards high cost of capital and issues across the funding lifecycle. Exits remain top-of-mind, as SEA funds have returned less capital to investors than funds focused on other regions. To leave funding winter behind, SEA will need to prove that its digital companies have a clear pathway to profitability and investors have dependable exit pathways.
Monetisation on the rise
Digital businesses have shifted their focus to monetisation in a bid to achieve profitability targets. In 2023, the SEA digital economy delivered $100 billion in revenue, growing at 27% CAGR since 2021, 1.7 times faster than gross merchandise value (GMV). E-commerce, travel, transport, and media contributed $70 billion in revenue. Remarkably, the focus on monetisation has not come at the expense of consumer engagement and GMV growth. GMV still grew 11% to $218 billion in 2023. Travel and transport are on track to exceed pre-pandemic heights in 2024, while e-commerce is showing resilience, fueled by increasing competition.
Financial services at an inflection point
Consumers are adopting digital financial services (DFS) at a rapid pace. Cash is no longer king, as digital payments now make up more than 50% of the region's transactions. High interest rates are tailwinds to deposits and wealth management but pose challenges to lending. Non-performing loans remain under control. Sustainable business models are emerging among pure-play fintechs, while traditional financial companies are accelerating the process of digitalisation to retain users.
Engaging high-value users
As businesses pursue an accelerated path to profitability, engaging high-value users has become critical to achieve sustainable unit economics. The top 30% of SEA spenders account for more than 70% of digital economy spend—and they can be found everywhere. This is accentuated in gaming, travel, and transport. In the longer term, companies will need to embrace a broader set of customers to continue growing in a sustainable way and unlock the region's full monetisation potential.
Bridging the digital economic divide
Digital inclusion has made inroads in the region over the past years. Connectivity has increased by as much as three times since 2015 in some rural areas. Yet, as players focus on monetisation, consumers outside of metro cities are facing a widening digital economic divide. Ecosystem investments are required to bridge the gap, which will in turn support long-term digital economic growth.
The path forward: profitable growth
There remains significant headroom in SEA: favourable demographics, growing wealth, and an increasingly urbanised population set the stage for future digital economic growth. Competition is also expected to become more rational in the pursuit of sustained profitability. SEA's digital economy can reach its full potential with broadened digital economy participation, the emergence of nascent sectors, physical infrastructure investments, and policy and regulation at the regional level.
Temasek is a global investment company with a net portfolio value of S$382 billion (US$287b, €264b, £232b, RMB1.98t) as of 31 March, 2023. Its purpose, "So Every Generation Prospers," guides it to make a difference for today's and future generations. As an active investor, forward-looking institution, and trusted steward, it is committed to deliver sustainable value over the long term. Temasek has overall corporate credit ratings of Aaa/AAA by rating agencies Moody's Investors Service and S&P Global Ratings respectively. Headquartered in Singapore, it has 13 offices in 9 countries around the world: Beijing, Hanoi, Mumbai, Shanghai, Shenzhen, and Singapore in Asia; and London, Brussels, Paris, New York, San Francisco, Washington DC, and Mexico City outside Asia.