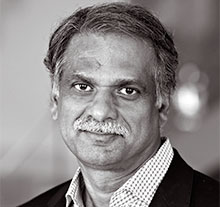 Vijay Vishwanath
Leader, Global Consumer Products practice
Many executives think of emerging markets as being very different—from one another as well as from developed markets. However, when it comes to the challenges of winning and keeping loyal consumers, they can be surprisingly similar. In partnership with Kantar WorldPanel, Bain recently produced deep shopper studies of two emerging markets, China and Indonesia. The results underscore that almost all consumer products makers face fickle buyers, no matter where in the world they sell.
Many companies imagine that their stable or growing sales come from shoppers who buy the same brands every week and would be reluctant to change. Outside of a very few categories, such as baby diapers and shaving blades, our research suggests that is simply not the case. We have long known that consumers in developed markets are not inherently loyal to one brand for most categories of goods, based on our previous Bain Brand Accelerator work. The studies of shoppers in China and Indonesia reveal similar attitudes and behaviors. In fact, Indonesians appear even more polarized in their shopping behavior than Chinese shoppers: They appear be highly loyal in some categories, but purchase a large number of brands in others, including an average of almost six each of instant noodles and shampoos per year. By contrast, the number of brands that Chinese households buy varies less across categories, but they are still not loyal to any particular brands within those categories. For consumer products companies, securing a place in the repertoire, or the set of brands that consumers purchase within a given category, is a pressing need. Considering that selection is currently limited in the small-format retail outlets that still dominate in Indonesia, repeat buyers may be even rarer once more options become available.
Naturally, subtle but important differences exist from market to market, and no consumer goods company should ignore these. One example that stands out from our shopper studies is that Indonesia—unlike China—sees a very consistent shopping basket within each category across the country, with few of the stark variations by city and province that mark other countries. We've also learned that Indonesian consumers prefer to shop more frequently than Chinese ones, and favor smaller pack and basket sizes. We consider these differences along with many others in our shopper reports, "The true behavior of the Chinese shopper: How predictable purchasing patterns can help companies grow their brands," and "Winning on the next frontier: Five rules for reaching Indonesian shoppers."
The findings from the research reinforce the notion that winning in emerging markets requires companies to carefully balance some universal truths with some very specific local characteristics. The most critical capabilities include:
Truly understanding the local consumer, and continuously developing new insights as consumer classes grow and access to more brands widens.
Attaining the right distribution coverage, working with both traditional and modern outlets to get a spot in the repertoire in every region of a country.
Winning the battle for new consumers at each point of sale with compelling in-store strategies, execution and training for sales associates.
As challenging as it can be to win over consumers, companies that get it right and become part of the repertoire gain an enormous competitive advantage. Companies that delay risk ending up with the most fickle of the fickle—and the unpredictable sales results that inevitably accompany them.