Caso di Studio
A performance dashboard steers management focus
In evidenza
$1B net profit posted as a result of Bain engagement
Intera notizia/storia
The Situation
MinCo*, formerly a government-owned conglomerate, is one of the largest Latin American players in the iron ore and pellets market and a significant player in the gold market.
The company was restructured into four units after privatization. The largest of these is the mining division, whose operational units account for 60 percent of MinCo's consolidated revenues. After privatization, MinCo needed the systems and tools to start thinking in terms of shareholder value.
The Bain team was charged with:
Developing systems and tools to translate strategy into quantifiable objectives
Measuring performance in terms of value creation
Dynamically redefining management actions at the operational unit and division levels
Our Approach
Bain developed a performance dashboard that translated the company's strategy into concrete metrics that would help propel shareholder value and provided implementation support to get the dashboard up and running within the company.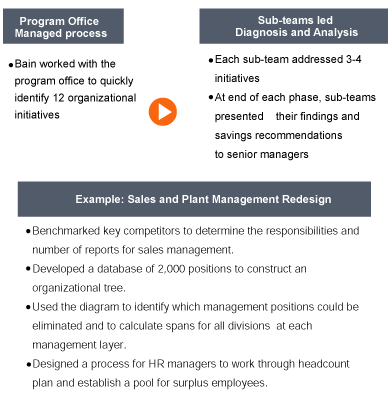 Our Recommendations
Bain selected dashboard indicators to measure both value creation and achievements on key strategic imperatives.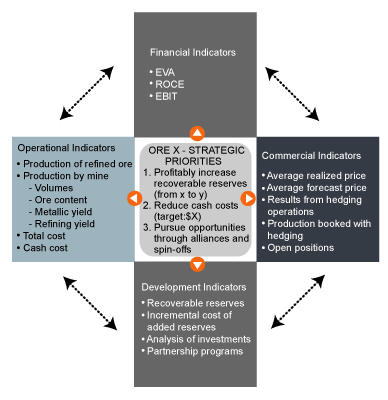 The Results
The Performance Dashboard became the heart of the new MinCo management concept. As a result of these and other efforts, the company posted an astonishing $1 billion in net profit and was a star stock performer.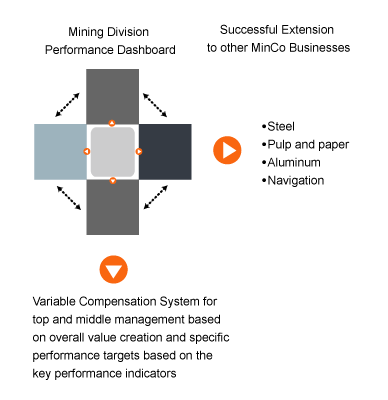 * We take our clients' confidentiality seriously. While we've changed their names, the results are real.