Knowledge Management Internship
Knowledge Management Internship
We welcome graduate students who identify as Black, Hispanic/Latinx, or Indigenous who are close to completion to join us for a 10-week paid internship where you'll support our case teams as they work with clients. It's real world, alt-academia work exposure where you'll get to see how a top strategy consulting firm helps innovative companies make decisions—and learn to manage insights and knowledge.
Exclusive access to world-changing insights
As part of this program you'll receive training, coaching, and mentoring to work on your business acumen. You'll build your knowledge about various industries and clients and provide front-line support to consultants in areas like strategy and sustainability. You'll also get unfettered access to our intellectual property database, learn to manage it, and study key insights across industries.
If you're curious about what it's like to work here, you can learn more about us through our affinity groups which include Black at Bain and Familia at Bain.
Shadow a Knowledge Management team member
Get a feel for the job and know if this work is for you.
Collect, codify, and analyze insights
Get trained on our knowledge management platform.
Provide front-line support to case teams
You'll get to help real corporate clients by studying cases and helping our case teams apply that knowledge.
Gain broad exposure to industries and practices
From retail and healthcare to strategy and sustainability, there's lots to learn.
Improve our knowledge base
Work with exclusive intellectual property and help organize it.
Attend in-person and virtual training sessions
Work on your teamwork skills.
Receive on-the-job training
Strengthen your leadership skills
while learning about knowledge management work firsthand.
Deepen your knowledge
See how different industries and companies work from the inside.
Receive exceptional training
from Bain's Product, Practice, and Knowledge team.
Interview as a Senior Knowledge Specialist
If you're successful, you'll be invited back to interview.
This program is for graduate students who identify as Black, Hispanic/Latinx, or Indigenous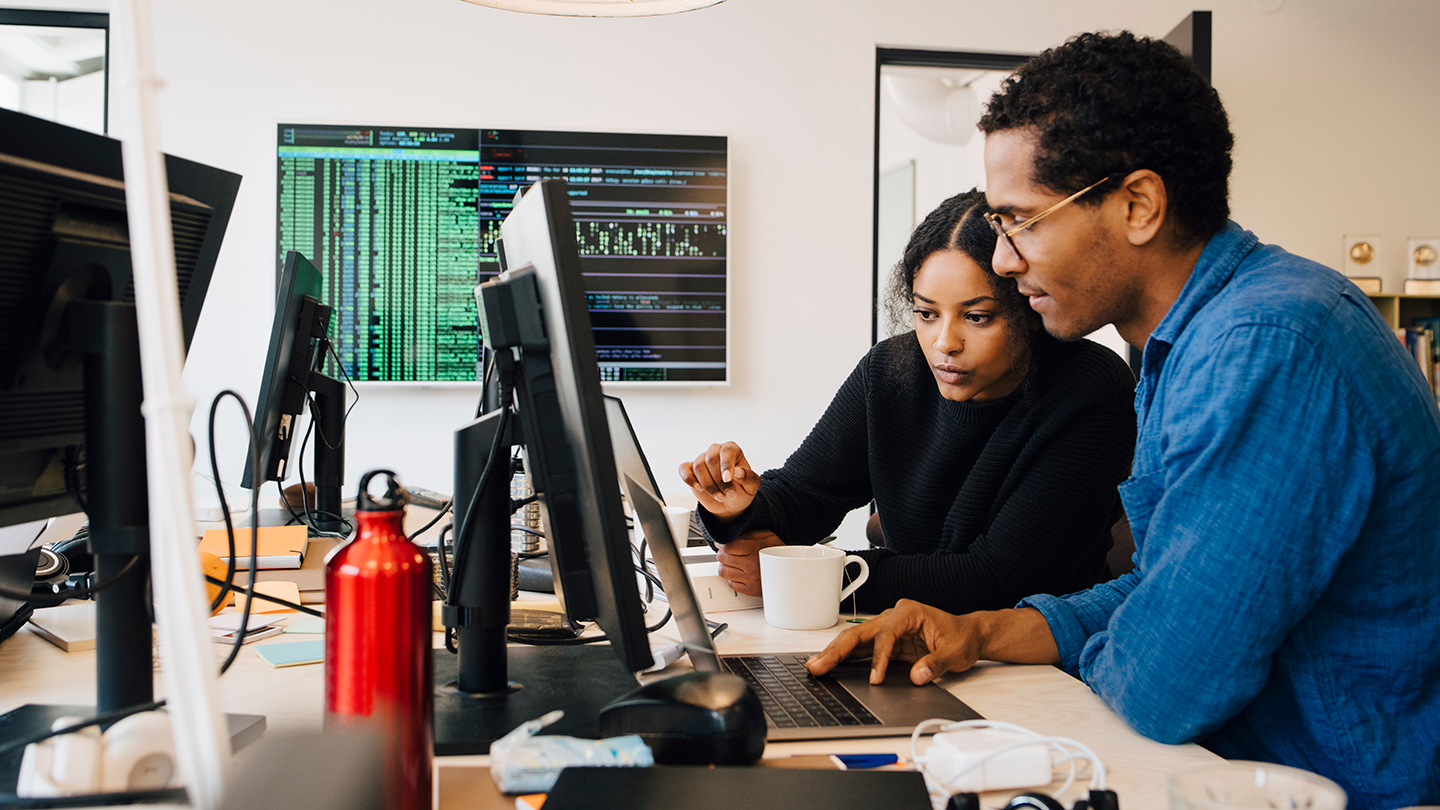 This program is for current graduate students (masters or PhD level) who identify as Black, Hispanic/Latinx, or Indigenous (Native American, Alaska Native, Inuit, Métis, and First Nations). In particular, we're interested in individuals who consider themselves:
Independent thinkers yet good team players
Curious and analytical
Motivated by deadlines
Skilled at written and verbal presentation
Apply in November
Applications open up in early November and close mid January, and the program starts in June. It'll take place in our Boston, Chicago, and Dallas offices. (You'll pick one.)
There'll be three rounds of interviews:
Discuss your skills and experience with a recruiter
Learn about the role and discuss your experience in detail with a Knowledge Management team member, and after, a hiring manager
Get coffee with someone who's been through the program
In the meantime, join us at one of our marketing events and talk to our team virtually or in-person.
Everything you need to know